Televic Conference Support

---
Recently viewed tickets
Log out
FAQ's
Video Tutorials
Software
Installation
Plixus
D-Cerno
IR
Tools
T-CAM
IP-CAM50
Interpretation
On the Interpretation page you configure the languages needed for the meeting. You can add up to eleven channels.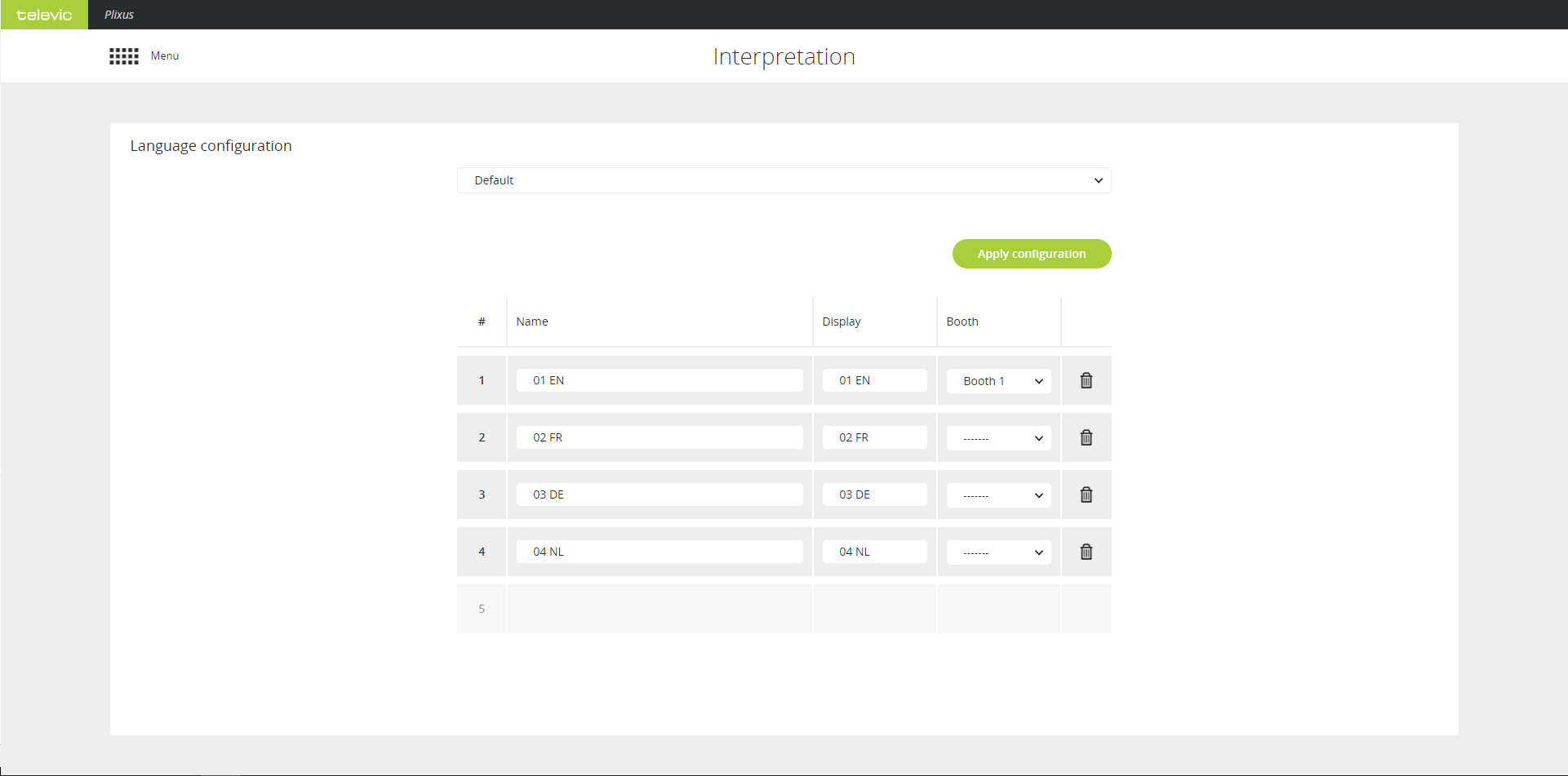 Figure 1-65 Interpretation page
Add new language
To add a language configuration, click the bottom empty field in the table in the Column Name. You can define the following parameters:
| Parameter | Description |
| --- | --- |
| Name | Name the language, not used for display but is used for the API output. |
| Display | Text to display on relays, channels and channel selectors. Limited to seven characters. |
| Booth | Select one of the initialized booths from the drop down box. The value "------" represents a virtual booth. This means that you can use the language by selecting it on B/C channels on the Lingua ID. |
| | Remove the configured language. |
Click Apply configuration to activate it.
You can add a maximum of 63 language channels.
Add Interpretation configuration from CoCon

Figure 1-66 How to add language configurations created in CoCon
You can also configure languages in the CoCon Interpretation application. You can find these configurations in the drop down list on top of the page. Select the configuration and click Apply configuration to use it. When you open a different configuration, the default configuration will be cleared.