Televic Conference Support

---
Recently viewed tickets
Log out
FAQ's
Video Tutorials
Software
Installation
Plixus
D-Cerno
IR
Tools
T-CAM
IP-CAM50
Recording


With the CoCon AE-R you have the option to record meetings. You can start recording by pressing the button on the engine or by using CoCon Core. Save the recording on the integrated hard drive or to an external USB device.
Recording is possible on an external USB device with FAT32, NTFS or ext4 format.
Record using the record button
Press the record button on the front display of the engine to start recording. A LED light next to the button indicates that the engine is recording. Press the button again to stop the recording.

Figure 1-61 Record button on CoCon AE-R engine
Record using CoCon Core
To record your conference using CoCon go to the main menu

and select Recording

.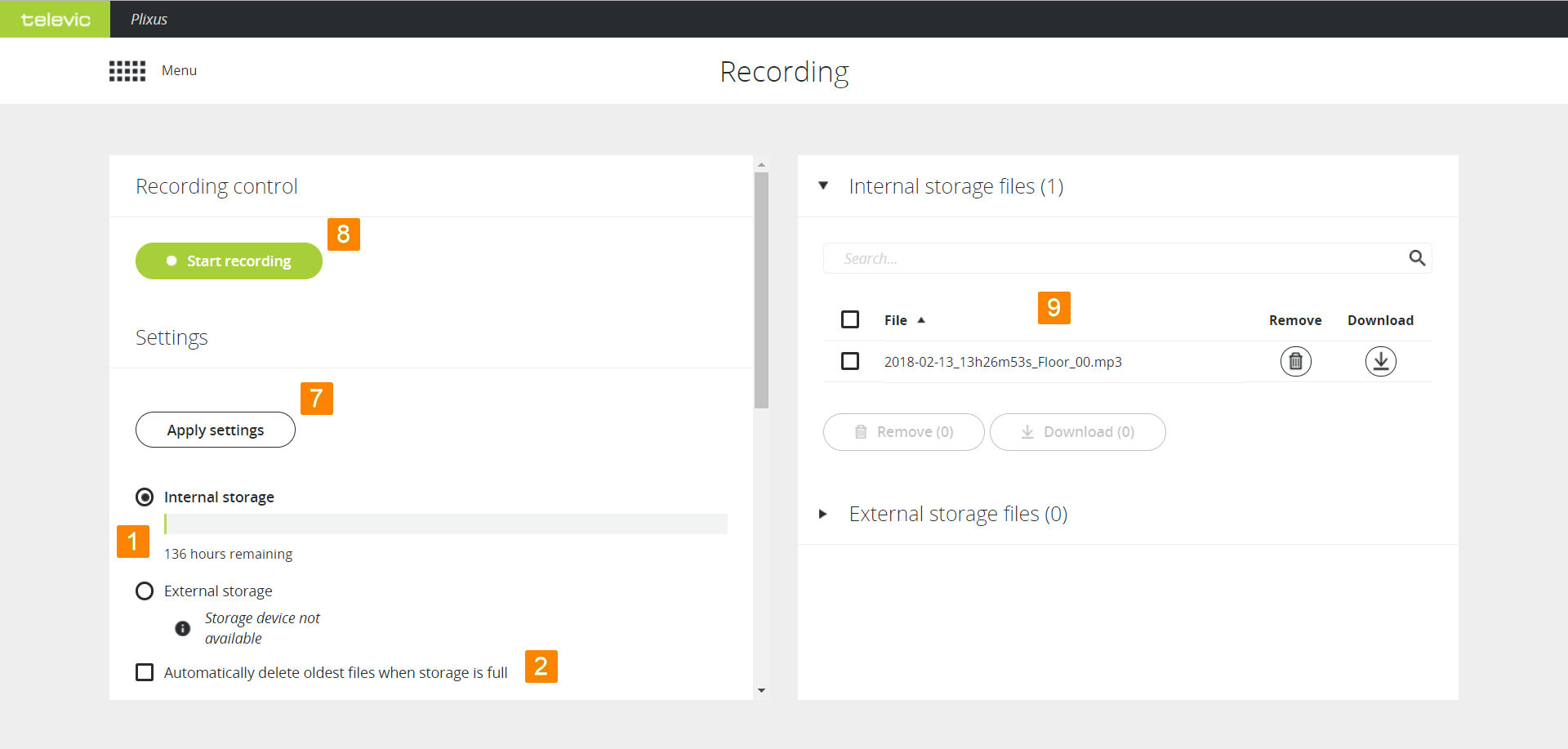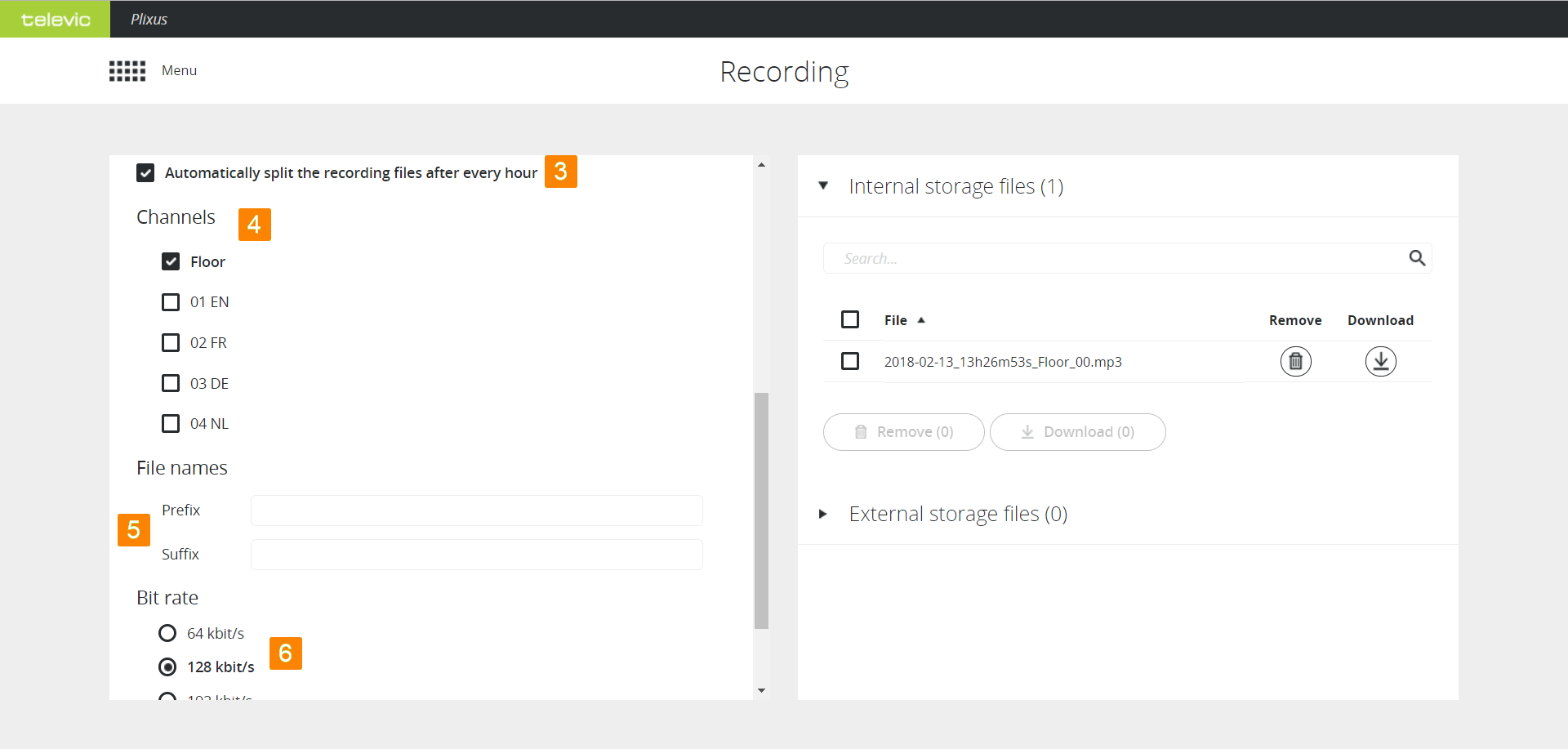 Select where to store the recording. Select Internal storage to store the recording on the engine locally or select External storage to store the files to an external USB device connected to the engine. For the internal storage you can see the remaining disk space, this depends on the audio quality you selected.
Select this option to delete the oldest files on the engine or external USB device when there is no more disk space.
This option splits up recordings into different files when the recording time is larger than one hour.
Select the channels you want to record. Per channel a different recording will be created.
Define a prefix and/or suffix to be automatically added to your recording file name. By default the date and time are added to the file name.
Select the quality of the recording. By default 128 kbit/s is selected which renders medium quality audio files.
Click Apply settings to save the configuration.
Click Start recording to start and click Stop recording to finish your recording.
Manage recorded files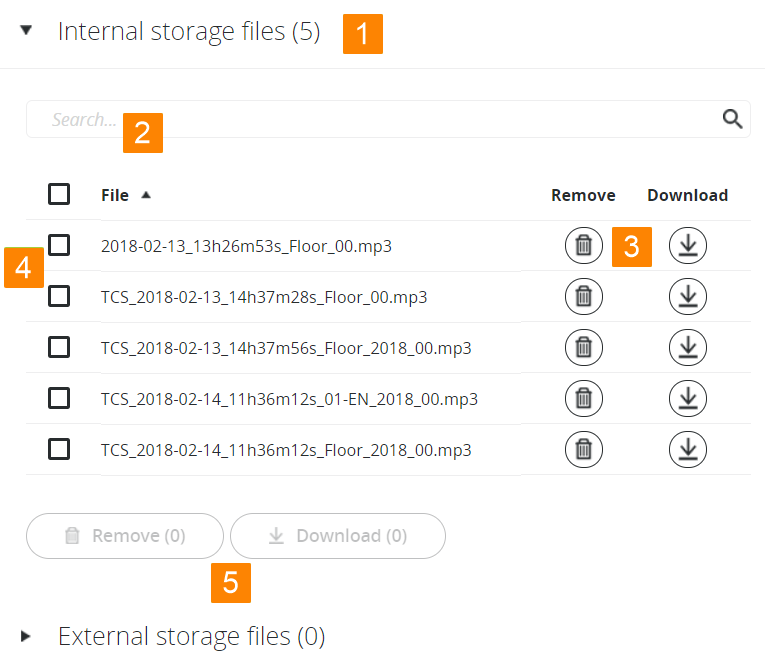 Figure 1-62 How do download and remove your recorded files
Go to the location where your files were recorded: on the engine itself or on an external USB device.
You can search for specific files using the Search bar.
Download or remove single files using the buttons next to the file.
Select multiple files using the check boxes next to the file names.
Download or remove the selected file by clicking on the Download or Remove button.