Televic Conference Support

---
Recently viewed tickets
Log out
FAQ's
Video Tutorials
Software
Installation
Plixus
D-Cerno
IR
Tools
T-CAM
IP-CAM50
The Room Service
The Room Service does not have a separate status window. You can check the
status
in the Room Server window. The service
starts automatically
when Windows starts.
The logs of the Room Service are available in C:\Windows\SysWOW64\config\systemprofile\AppData\Local\Televic Conference\CoCon\Log.
If you want to start, stop or restart the service, go to the Windows services window:
Press the Windows key , type Services and press ENTER.
In the Services window, look for CoCon Room Server.
Select the service, then you can Start or Stop the service.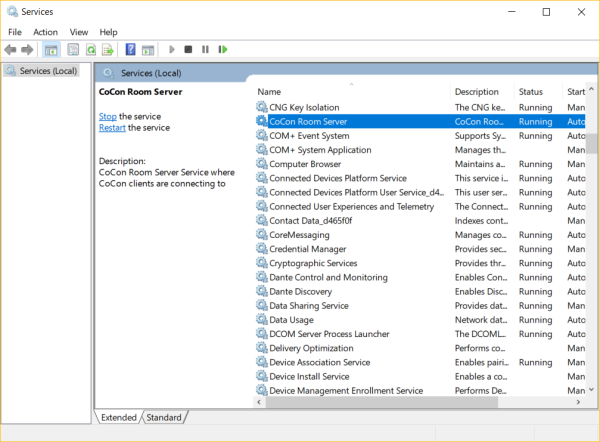 Figure 1-5 Where to find, start and stop the CoCon Room Service