Televic Conference Support

---
Recently viewed tickets
Log out
FAQ's
Video Tutorials
Software
Installation
Plixus
D-Cerno
IR
Tools
T-CAM
IP-CAM50
Video-OUT
Video-Out box
You can use the Plixus Video-OUT Box to extract any HDMI video stream from the Plixux network to an external device using HDMI. Two modes are available:
fixed stream routing
selection of available streams (using Video-Selection (V-SEL) or dry contacts)
You can assign multiple V-OUT boxes to a group, routing a specific stream to these boxes.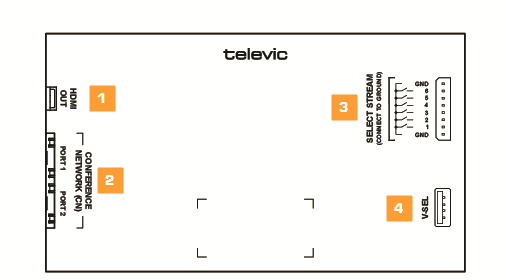 Figure 1-15 Video-OUT box
HDMI OUT connection
Two Plixus conference ports
Dry contacts for video stream selection (six streams available)
USB connection for V-SEL
The USB connection for the V-SEL is not a standard USB connection. This connection only works for the V-SEL.
The V-OUT box supports the following formats:
Supports all resolutions with a maximum of 1920×1080p60
Interlace is not supported
Video selection
Video stream selection can be done via dry contacts or by using the Plixus V-SEL accessory. Connect the V-SEL to the Video-OUT Box is done through the included micro USB cable.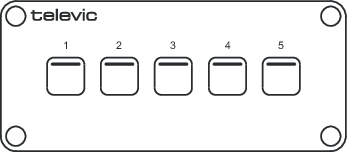 Figure 1-16 CoCon V-SEL accessory
Video stream routing
You can configure video stream routing using the Cocon Video application (CoCon & Plixus CRP version ≥ 5.0).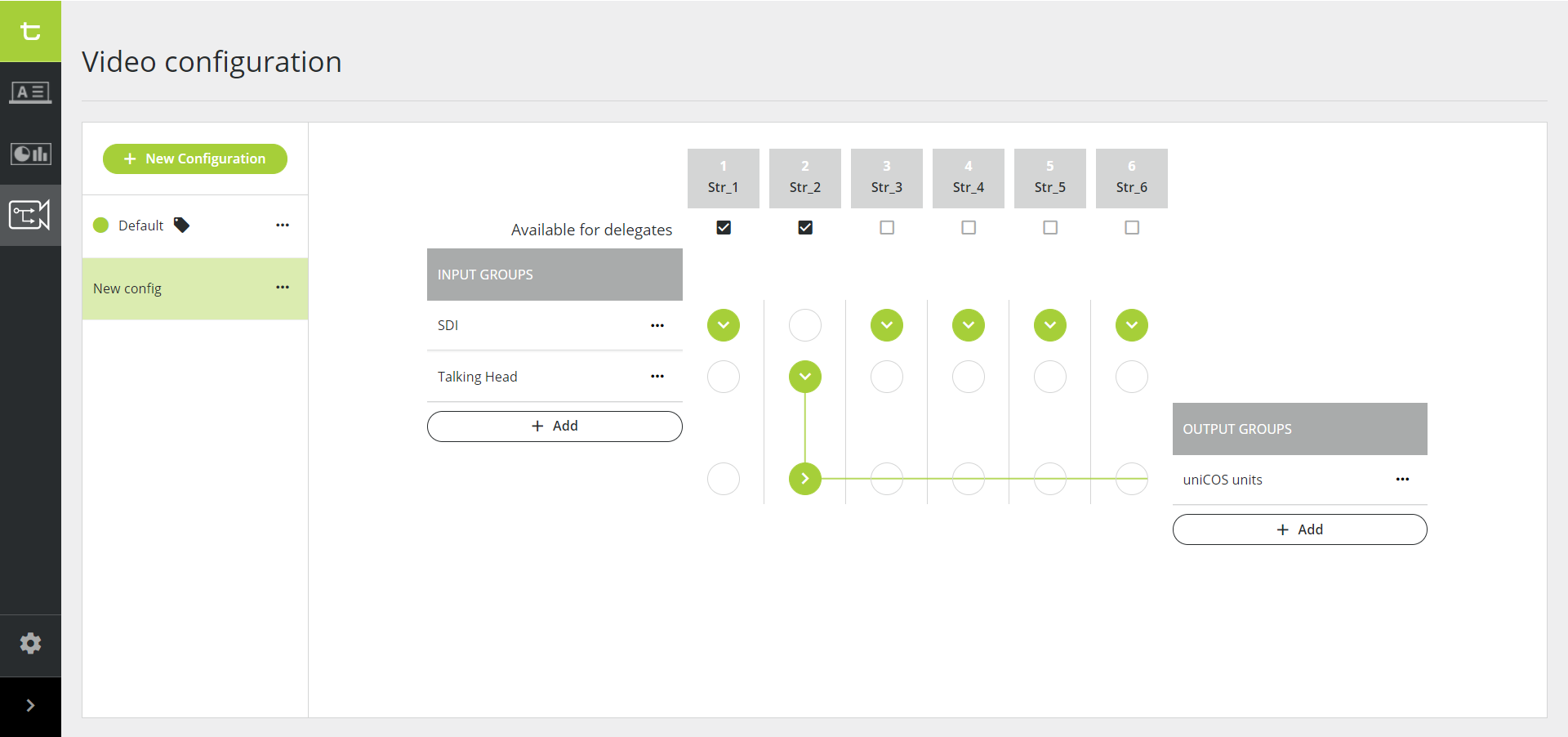 Figure 1-17 Configure video stream routing in CoCon
In the application you can define the video input and create input groups ( shown on the left side of the figure). In the middle you can see the six available video streams, you can change the name of each of these streams. Disable streams by unchecking the option Available for delegates, these streams will not be available for the V-SEL.
Assign a specific input to one or more streams, the downwards arrow indicates that the input is put on that video stream. The output is shown on the right side, the arrow pointing to the right indicates that the video stream is connected to the output.
See CoCon user guide for more information.