Televic Conference Support

---
Recently viewed tickets
Log out
FAQ's
Video Tutorials
Software
Installation
Plixus
D-Cerno
IR
Tools
T-CAM
IP-CAM50
Battery pack
Introduction
The Confidea wireless battery pack is used with the wireless conference units.
| | |
| --- | --- |
| Output voltage | 7.2V |
| Capacity | 6600 mAh |
| Charge time | 4 Hours |
| Max charge voltage | 15V |
| Charge current | 2 A |
| Autonomy | + 28 Hours (Typical) |
Read the safety instructions before using the Lithium battery.
Power supply
15V / 2A
DC power plug:
outer diameter: 5.5mm
Inner diameter: 2.1mm
Polarity:
Controls and indicators
The battery pack contains: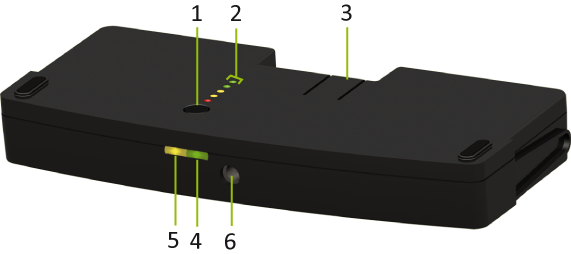 Figure 1-9 Plixus battery pack bottom side up
Test button: Push to check the capacity and the status of the battery pack.
Capacity and status indicator: Shows the capacity of the battery pack
Clip: Locks/unlocks the battery pack in the wireless unit.
Power LED: indicates that the charger is connected and powered.
Charging LED: Indicates the charging status (in progress or completed) when the wall plug battery charger is connected.
Socket: to connect the charger plug.
Battery charging and handling
Charge the Confidea battery pack immediately on receipt.
Immediately recharge the battery pack when the remaining capacity drops below 20%. This can be noticed when only LED1 (red) lights up on the battery pack (see section 8.5)
Empty battery packs must be charged within 30 days.
Do not leave an empty battery pack in a delegate unit.
Best practices for maximizing the lithium ion battery life is to keep the batteries in the charging trays charging with proper ventilation between uses (i.e., charging in the CHC transport case with the cover open)
The lifetime of a battery pack can be severely affected if it is completely drained. If a delegate unit is put in storage or is not being used for a while, remove the battery pack and place it in the charger.
Store the Plixus battery under the correct conditions: between 0 °C and 35 °C and with a relative humidity between 5% and 75 %
Installation
The indicator is a five segment LED. The first LED (LED1 closest to the test button) is red and indicates a low capacity battery. The higher the charge, the higher the number of LEDs that light up.
| LED on | Remaining charge |
| --- | --- |
| LED 1 (red) | 0-20% |
| LED 2 (orange) | 20-40% |
| LED 3 (orange) | 40-60% |
| LED 4 (green) | 60-80% |
| LED 5 (green) | 80-100% |
After the display of the battery condition (for 4-5 seconds), the first three LEDs (LED1 to LED3) will indicate the status of the charging circuitry.
LED status

Description

LED 3 is blinking
Charging circuitry is ok
All other indications
Indicates a failure
Disconnect the charger from the battery pack and remove the battery pack from the conference unit.